US airfare escalated again in May 2022! The preliminary true O&D level data released by FlightBI today shows that pax volume increased moderately, but the average fare increased about 14% from April 2022 to May 2022.
Volume Trend
US domestic traffic by true O&D increased a little bit from 51.0 million passengers in April to 52.0 million in April. The O&D traffic in March was revised lower to 47.5 million, indicating there was a traffic gain in April. The domestic traffic is higher than the pre-pandemic level of 50.9 million in May 2019. The US international traffic increased from 15.1 million in April to 16.2 million in May, a continuous recovery from the COVID-19 hit.

Figure 1: US Domestic and International Air Traffic by Month
Fare Trend
Both gross fare and net fare kept rising. The domestic average gross fare increased from $247 in April to $280 in May by 13%. Similarly the average net fare grew by 14% from $208 to $237.

Figure 2: US Domestic Average Airfare by Month
Jet fuel price is still the main driver of the airfare increase in May. As shown in the chart below provided by EIA, the US jet fuel price peaked in May. The good news is that the fuel price has plateaued. Hopefully, it will help restrain further airfare increases.

Figure 3: US Jet Fuel Price
Load Factor Trend
In May, US airlines increased capacity by 4% to prepare for the summer demand peak. The average load factor in May is 84.6%, the same as that in April because overall traffic grew too.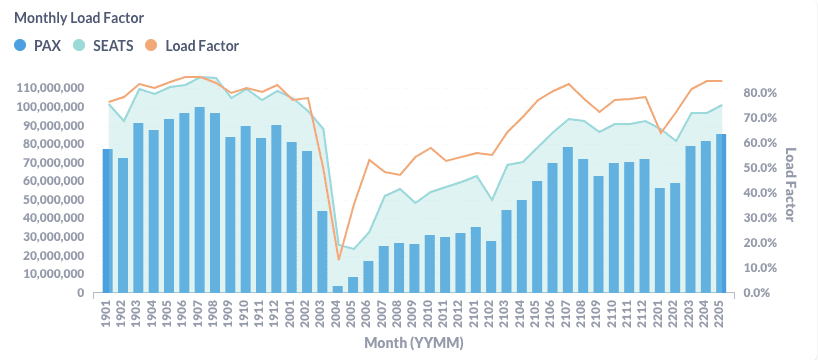 Figure 4: US Airlines' Average Load Factor by Month
Month Over Month Comparison
The total passenger traffic in May increased slightly from April. However, because there is one more day in May than in April, many airlines actually carried fewer passengers per day in May. American(AA) and United(UA) had a slight gain while Southwest(WN) and Delta(DL) had a small loss, in terms of average pax per day. Other smaller players had worse performance. Allegiant (G4)'s daily traffic shrunk by 10.4% and JetBlue (B6)'s decreased by 6.7%.
Figure 5: Pax by Dominant Marketing Airlines in May 2022 (Current) vs. April 2022 (Previous)
Among the top airports, ORD(Chicago), DEN(Denver), and DFW(Dallas) grew traffic by 7.9%, 8.7%, and 7.5%, respectively, from April. MCO(Orlando) is the largest airport with traffic loss in May, which is probably the ebb from the rush to Disney World during Spring break.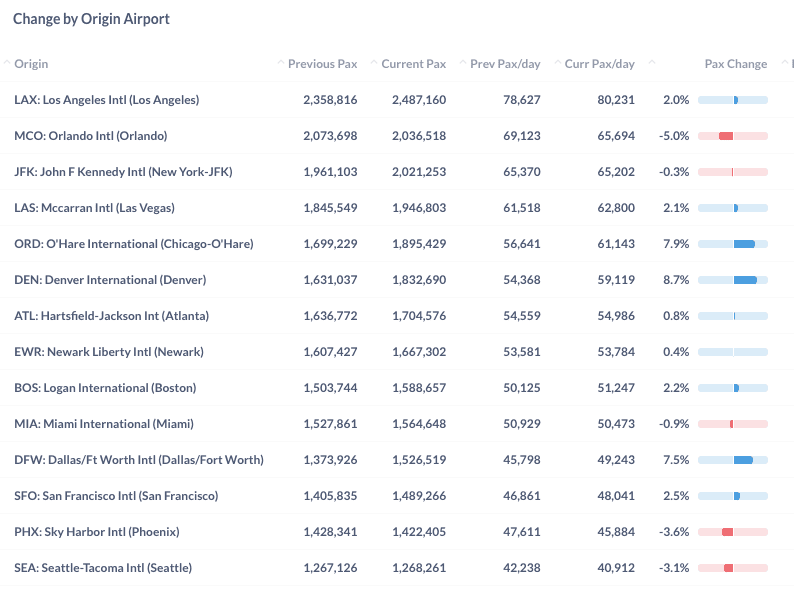 Figure 6: Pax by Top Origin Airports in May 2022 (Current) vs. Apr 2022 (Previous)
Year Over Year Comparison
Compared to the same month last year, all airlines had a fantastic performance. United(UA) led with a year-over-year growth rate of 79.1%. Hawaiian(HA), Allegiant(G4), and JetBlue(B6) achieved growth between 40% and 50%. The Ultra Low-Cost Carrier Spirit(NK) and Frontier(F9) also increased traffic by more than 20%, an increase from their early rebound in 2021.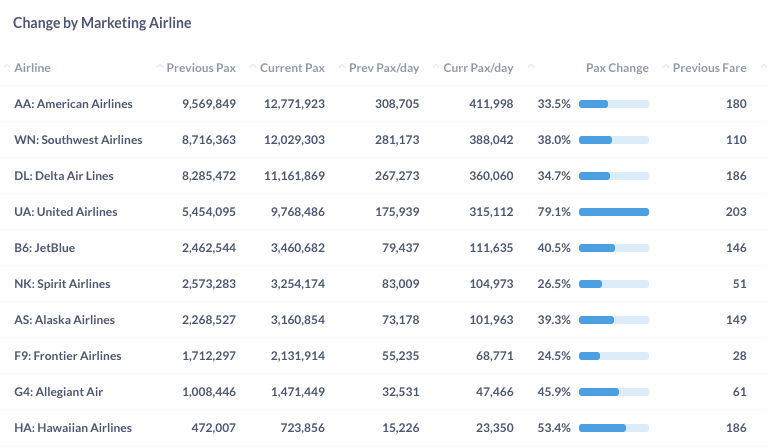 Figure 7: Pax by Dominant Marketing Airlines in May 2022 (Current) vs. May 2021 (Previous)
Three airports with the highest traffic growth from last year are JFK (New York), BOS (Boston), and SFO (San Francisco), the same as in April. All those airports have a good portion of international traffic and business travelers, indicating a healthy growth for the airline industry.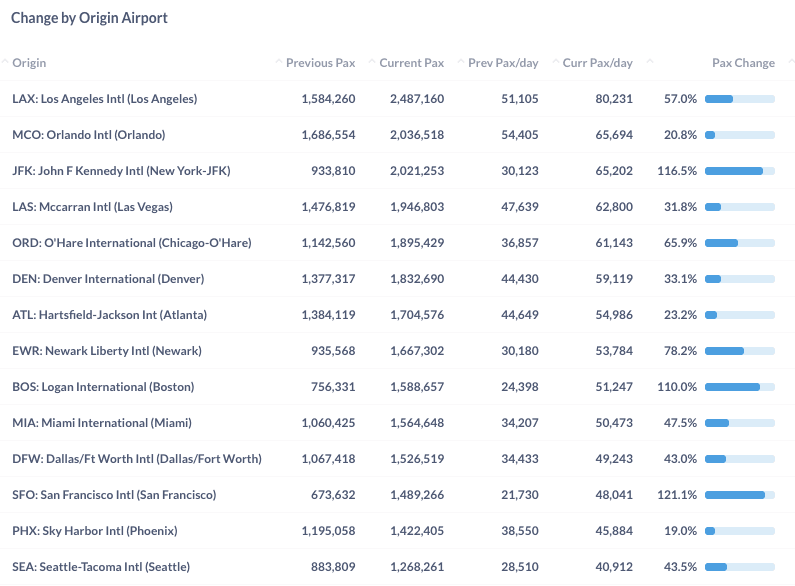 Figure 8: Pax by Top Origin Airport in May 2022 (Current) vs. May 2021 (Previous)
US Air Market in May 2022